Highly Reliable, Affordable and Professional Graphics Design, Development, Technical Support and Webmaster Services
My name is Thomas Breher, a freelance graphic designer and developer. I am passionate about my work and dedicated to providing the best possible service to my clients. I work with a wide range of businesses, from small businesses to large corporations, and I am confident that I can meet your needs.
For over 26 years I have helped thousands of businesses and entrepreneurs worldwide reach their highest potential with professional graphic design, web development and webmaster services. From crafting attention-grabbing websites and landing pages to designing captivating book covers or logos – my experience portends assurance that your project will stand out from the rest with superior quality results!
With an expansive suite of services, I am here to help bring your ideas to life! From WordPress development and logo design all the way through product packaging and brochure designing – no task is too big or small. Whatever creative project comes up for you, it'll be my pleasure make sure that everything runs smoothly from start finish!
Let's explore how I can help your business succeed! Contact me today to learn more about my services and how I can help you grow your business.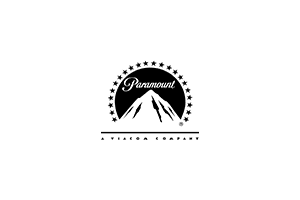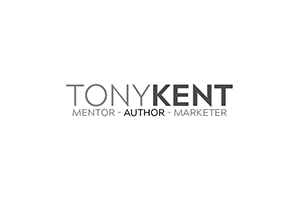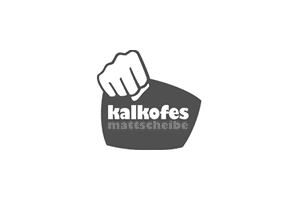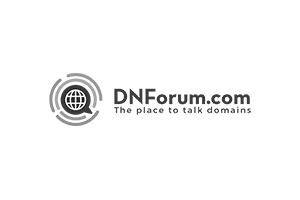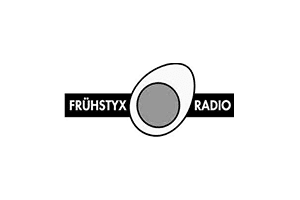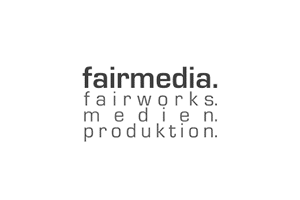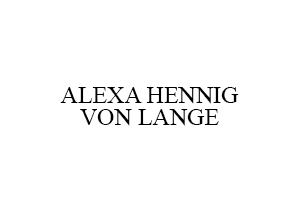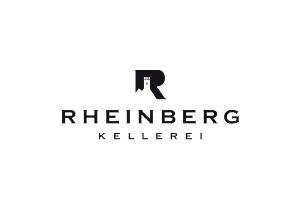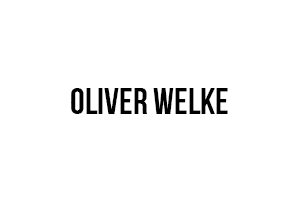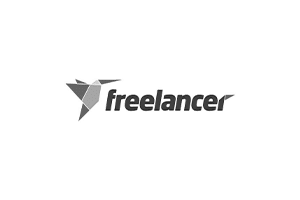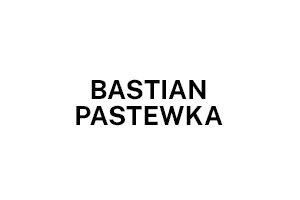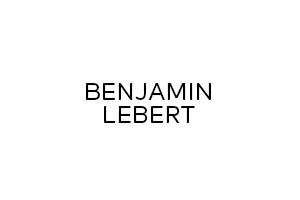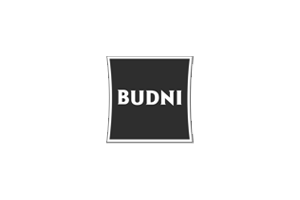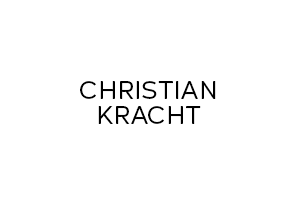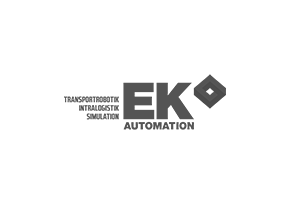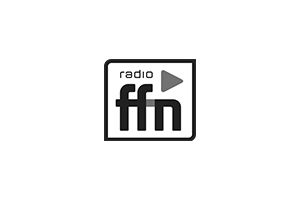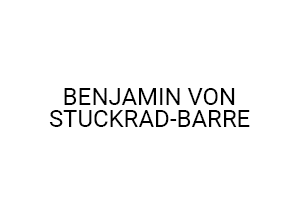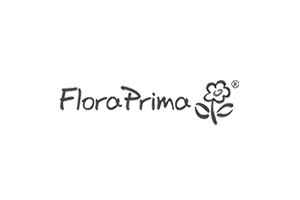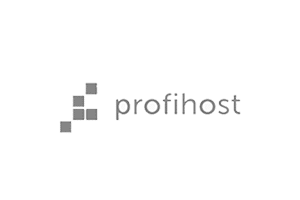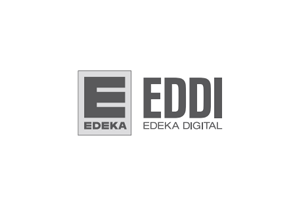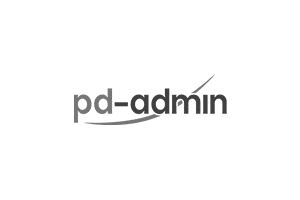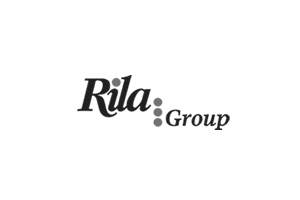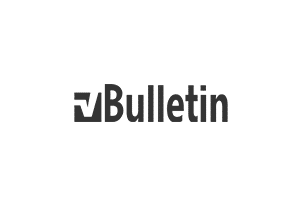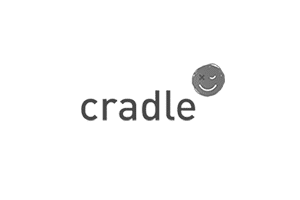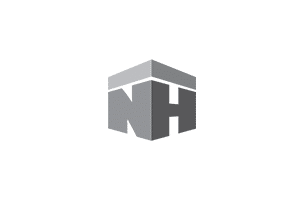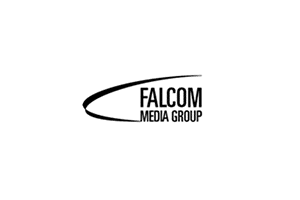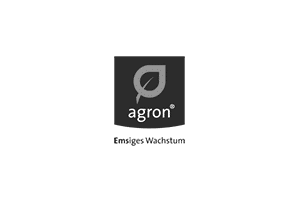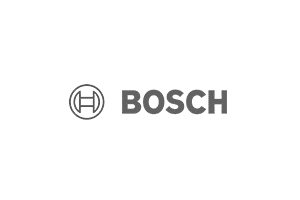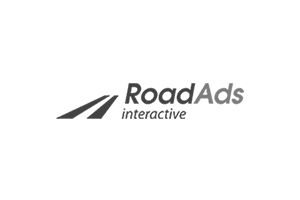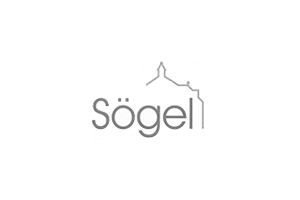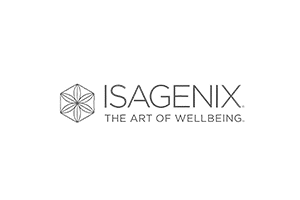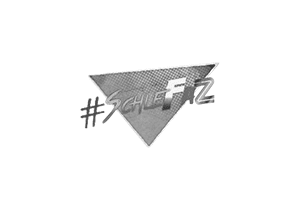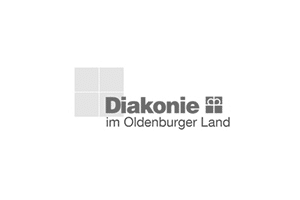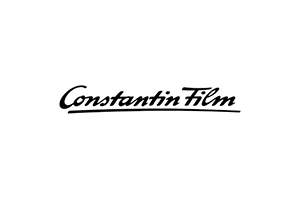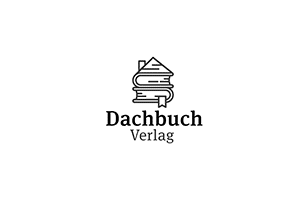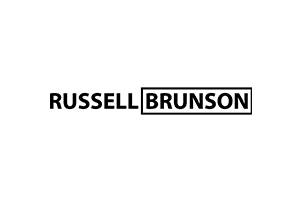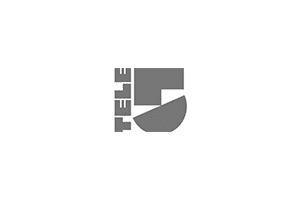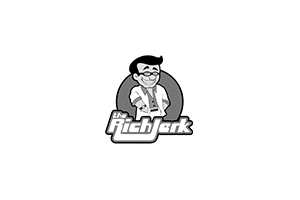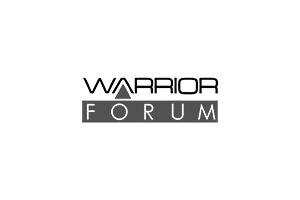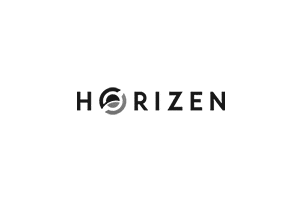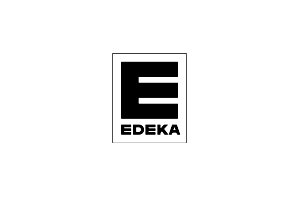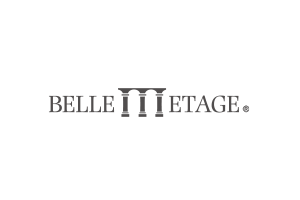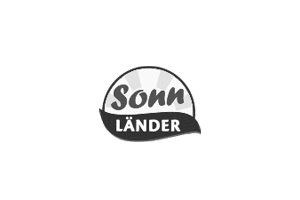 • Banner Ads and Advertising Graphics
• Book Layout and Typesetting
• Book Promo Graphics
• CD / DVD Layout and Design
• Direct Response Marketing Design
• Image Path Clipping and Masking
• Infographic Design
• Kindle / Createspace Book Cover and eBook Design
• Logo and Stationery Layout
• Magazine and Brochure Layouts
• Mockup and 3D Cover Design
• Photo Retouching, Enhancement and Composition
• Powerpoint / Keynote Presentation Backgrounds and Slides
• Print Design – Flyer, Poster, Roll-Ups, Banner, Packaging etc.
• Product, Object and Portrait Photography
• Screensaver / eCards / Minigame Graphics
• Social Media Backgrounds, Profile Picture and Cover Graphics
• Software Skins and Icons
• Splash and Interface Graphics for Software and Applications
• T-Shirt Design
• UI and UX Design
• Vector Conversion and Layout
• Website, Minisite and Landing Page Design
• Adobe Photoshop Scripting
• Beta Testing for Websites and Software
• Redesign Private Label / White Label Products including Scripts
• Responsive Web Design (Bootstrap, Foundation etc.)
• Theme Customization and Development
• Theme Design for Community Scripts like vBulletin, phpBB etc.
• UI Customization and Graphics for Scripts
• WordPress Theme Design, Setup and Installation
• CMS Installation, Customization and Setup (Joomla, Drupal, WordPress etc.)
• Domain and Site Transfer (Scripts, WordPress, Forums etc.)
• Scripts Installation, Customization and Setup (aMember, WordPress, xtCommerce, Typo 3, Delavo, Shopware etc.)
• Server Administration (CentOS, Ubuntu etc.)
• Technical Services (Databases, Administration, Full Setup etc.)
• Webmaster and Homepage Update Services
• Website Recovery Services
• Technical Remote Support (Software Installation, Troubleshooting, Virus Removal etc.)
• White Label Technical Customer and Product Support
Thomas is a fantastic designer and a master at fixing other designers screw ups.

His abilities go far beyond what you see on his site. Got a site that could be better? Need technical help with a project?

Present it to Thomas and he'll transform it into a work of art. He's that good!
When it comes to graphics, I am one of the pickiest people you will find.

My last design I had 5 designers work on it before I was happy with it. With this project, I sent Thomas one email, and the graphics came back perfect the first time.

Thomas is one of the best designers I've ever worked with, and with over 80 sites, I've worked with a lot.

I have to say that I am VERY impressed - thank you!
Thanks SO much, Thomas!

Your type of service quality is very rare these days.

I very much appreciate your RUSH service and the superior quality of your designs.

Again, Thanks!
Hi Thomas, as you know, my old graphics person who I had used for years closed his doors a few months ago. Since then I've been trying out graphic designers from every site imaginable. I've hired freelancers. I've done Google searches. I've asked for recommendations in forums.

You name it, I did it... After doing all of this, I was never able to find another graphics man that could create the quality of designs I'd come accustomed to. That is, until I found you out of pure luck. Just wanted to let you know how pleased I am with your work.

Be prepared for many more jobs from me in the future. Thanks Thomas!
Prior to finding you, I've used designs and graphics from others.

Your talented development, of incorporating visual images into the theme of my Web sites, has taken those sites to the next level of professional looking E-businesses.

Your work is simply great. Thank you.
I was delighted with the three outstanding ebook covers that Thomas produced for me and the speedy turnaround.

Best of all, I just left it to Thomas to come up with the covers, without providing any instruction, and I don't think the design or the arrangement of the text could be bettered.
Refreshing designs, very professional and they easily make my offers stand out from any other competitive products. I cant say enough about how great your work is. I greatly appreciate how you clearly took the time to understand every projects details to come up with unique relevant designs that are powerful and grab the viewers attention every time.

I'm simply overwhelmed with enthusiasm! As you know, I have been fortunate to have worked on many projects that have put me in contact with many of the top marketing campaigns today - your creative, timely designs are second to none.

I look forward to years of a professional relationship.
Thomas is, quite simply, the MOST talented designer we have come across ANYWHERE.

He has an amazing ability to understand the essence of a product and easily reflects it all throughout his work. His rates are very competitive and his work ethic is first class.

Great service, completely accommodating and without doubt, THE man to use!

10 out 10!! Thumbs Up!! Highly Recommended!!
Hey Thomas, I was seriously amazed at how incredible your graphics ability was and even better, how quick you got the graphics to me!

Before I found you, I had went to 3 other companies to do my minisite design...and each one took about a week to give me poor quality graphics. So when I found you, I was ecstatic.

You're now at the top of my list for when I need ANY graphics! Thanks again.
If you need a stunning graphic for your digital product, then Thomas is the man.

The software cover Thomas created me for is truly outstanding! I just told him I needed a cover for my latest software, and showed him an example of how I wanted it to look. 24 hrs later - voila - the perfect cover arrived in my inbox.

Excellent job, Thank you Thomas!
I am very pleased, satisfied and happy with the result and new look and feel of the software skin.

There's no need to make any modifications to the skin, you can say it is perfect. I would also like to thank you for finishing the skin very fast.

Rest assured I will tell my friends about your services, cause they must know about you.
Thomas is an inspiration and can take an idea and run with it. Every time I send him my ideas for news satire, he executes and sends back gold. It's nice to find someone who operates on the same creative wavelength. Couldn't be happier!
Thomas has been an outstanding designer for my specific ideas. I am completely satisfied with his quick responses to my wishes, his extraordinary designer skills and his patience with my corrections. I highly recommend his services and have already saved myself hours and hours of time on the internet because I will not look for another designer – EVER.
I have had the pleasure to work with Thomas on a number of graphics job over the last month or so. I have to say that he is absolutely the best graphic designer I have ever worked with. I must admit that initially I had my doubts about working with someone 6,000 miles away, but he soon put those fears to rest. He has created logos, banners, high-resolution print graphics, and e-covers for my online businesses. He was quick, responsive to my needs, and above all else produced extremely high quality work. I could not recommend his work more highly.
I have been on the internet for close to 10 years. I've searched high and low for a designer and can honestly say I haven't found ANYONE better than Thomas Breher. Actually, it's not even close. I'll be back for all my design needs!
I have used the graphical design service of Thomas Breher numerous times now and have found the service to be professional, hassle free, and always delivering outstanding results in record time! I have my own design team, but have now chosen to use Thomas for all our graphical work as the quality of his work is by far of a higher calibre than we can produce. In fact I feel a little disappointed when I see our previous work. In summary, he is a creative graphical master whom I highly recommend to professionals who want nothing but the best!
Understands fast, acts fast and is friendly. And at the same price as an Indian who cost me my last nerves.
Amazing work! Took my concept and was able to recreate it. Delivered on time, easy to connect with and a great communicator-Will definitely be using his services again. Highly recommended!
Thomas is a luminary. I can only warmly recommend Thomas - answers very quickly (in my case a phone call was appropriate - absolutely no topic), understands his craft perfectly, is creative and has exceeded my expectations. Thomas was very quick, precise and price-wise absolutely in order. Follow-up orders will definitely come.
Thomas has amazing communication and attention to detail. I will recommend contacting for any project!
Thomas is a joy to work with. He is prompt, courteous, efficient, and does excellent work! Thank you, Thomas. I recommend Thomas' services to everyone in need of Photoshop help.
The very first draft looked great. When I asked Thomas to make short tweaks, he did so quickly and physically. He exceeded my expectations.
Dachbuch Publishing House
It was great working with you! Very good understanding of the customer needs- Anytime again!
This was not an easy project, as I had a large number of elements that all had to fit on one poster, and still try to make it look appealing and not chaotic. I had many revisions I kept asking for, and this seller was very patient with me through the whole process. He gave his opinions when asked, but was also willing to go with what ever I asked, so I could see for my self. Very grateful for his patience and hard work. Definitely would recommend!
You da man Thomas. It's awesome. Phenomenal job. You are a genius!
Thomas is an amazing graphic designer. He is very in tune with his work and will go the extra mile to make sure the work he is producing is of high quality and fits well with the design requirements. The designs he made for me exceeded my expectations and were of original, fresh design. Thomas is professional and was a great communicator. He keeps you updated on his design ides and concepts to make sure they are to your liking. I will 100% be working with Thomas again in the future.
Thomas was an absolute pleasure to work with! He finished my project before our deadline and worked with me until I was 100% satisfied. 10/10 would recommend! If you need any kind of graphic design work done, look no further as Thomas is the man for the job!
Excellent. Time zones didn't create any issues either :)
Thomas is phenomenal. Very patient and extremely talented. He is up there with the best in the world for graphic designers. Thanks so much!!
Thomas did a really good job and will def work with him again. Thanks!
Probably my best, easiest, most streamlined deal so far... look forward to utilizing this designer again!
Extremely fast and exemplary! Highly recommended!
Great work. Very fast and communicative.
Thomas is my always reliable go-to graphic designer. Routinely excellent!
Faster then a Ferrari! And the best service I've had so far! Thank you again for your hard work! 5 stars!
Thomas is clearly the best choice I could possibly make to build my website and develop it as my business develops. Throughout the time, I have made many changes and new needs for the growing business are always coming up. Thomas is always there with a quick professional response and it is so helpful for a one woman business such as mine. In this case I needed to create an automated system for webinars emails and he structured and built it for me. It is clear, easy to use and Thomas always recorded a video explaining everything, and available in case I have doubts and questions.
It was very easy conveying my ideas to Thomas and he is very good at what he does.
The teamwork was great. Every wish I had was implemented immediately and the result exactly met my expectations. I would happily hire you again in the future.
Thanks for the very speedy turn-around designing my software cover. I found your design choices to be very appropriate and you were very flexible in terms of modifying the design to my specifications. You are a consummate professional!
I love the graphics I get from Thomas! The work is professional, and he went the extra mile to make sure I got everything I needed. He was fast and responsive. I would highly recommend him to anyone who wants professional quality graphics.
Dynamite work. I am very impressed with your effort and creativity. I appreciate your professionalism and desire to please. I am happy to recommend your service with enthusiasm.
Thomas I want to thank you for the spectacular work you did for me. The covers you created have gone way past my expectations. Not only I am impressed with your work, but with your professionalism and speediness. Everything you said you would do, you did. In addition, your patience in helping me through this project made a tremendous difference.
That is fantastic! I wasn't sure exactly what I wanted. I knew my site was missing something. The design was alright, but nothing that was eye catching. You looked at the site and instantly knew how to greatly improve on it. It was worth every penny. I almost feel like I stole it from you at that price.
Out of all the companies I contacted, nobody suited me. Then I found Thomas Breher. I cannot tell you how great his work truly is. It's exceptional! It's fast! It's exactly what I needed. I would love to show off the site he did for me and how he utilized it just the way I intended it to be used, but that would be a shameless plug to drive traffic to my site. I'll end by saying this: If you need a web designer, cover maker, or anything else look no further!
My sales website was due for launch but i had no ebook or CD graphics because the others I paid did a poor job. I found tbitdesign and they sent me a killer Ebook and CD cover sample within 3 HOURS! I was shocked! This morning I have just received a quote from someone else who I emailed a week ago who charges double what Thomas does and their samples don't even come close in comparison with the quality that you will see and that will knock your visitors socks off when you use Thomas for your design needs. Believe me, nothing beats the reliability and quality.
Thomas brings great visuals and German efficiency to his work. I recommend him as you never have to wait very long! Highly recommended!
Thomas, I never written a testimonial before because I've never received such great service as you have just delivered. To think that you've not only put together a very professional mini site in such a short time, but you did it with all the changes I required as well. I know you'll do well because this kind of fulfilling on your promises always does well. I'm really quite excited about my free ebook now, you've made the whole thing come alive. Thanks again.
Thomas Breher is one of the world's few graphic artists who understands how to create cover designs that sock viewers right between the eyes and almost forces them to buy! Don't tell him... but he works way to cheap!
I highly recommend Thomas Breher. Thomas not only delivered exactly what I was looking for but even more than I expected! He's very talented and easy to work with!
I am very impressed with Thomas' design work. Illustrations came out perfectly and the delivery was beautiful.
Excellent! Very professional, prompt and good communication!. Thank you!
Awesome designer, I will keep this guy in mind for upcoming jobs as well.
Great communication and delivery, great work. Thank you, Thomas!
Was as great as the last time. Will definitely work with him again :)
Creative designs! I am very happy with the work.
THANK YOU Thomas! First class. It's a lot of fun to work with this graphic artist. Very fast and good communication. He supports until the result is perfect. I can only warmly recommend him.